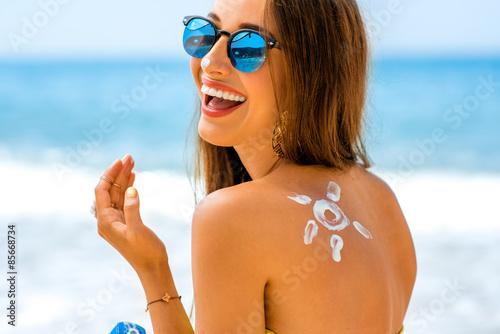 Many women deal with skin problems that are the major reasons behind their low confidence. Some of these problems are uneven skin tone, acne scars and dark circles around the eyes. Different products are available in the market for all customers to try. In fact, it is possible for you to purchase skin lightening innovations in different forms. These may appear in the form of pills, face masks or the common whitening cream. Skin bleaching products are cheaper than treatments offered in derma-aesthetic centers.
What can you do to your skin?
Changing bad habits can show big differences if you want to improve your skin. Note that your present lifestyle can also be the cause of skin imperfections. Drinking enough water can hydrate and moisturize the skin. Quitting smoking can alleviate dark spots. Adequate sleep relieves tired-looking eyes. Wearing sunblock can prevent skin darkening.
Observe your habits closely and determine those that affect your skin the most. These skin imperfections are reversible, and so are their causes. Recent signs of skin imperfections indicate a bad change to your habits. They must be overturned immediately especially if it's a lack of sleep. This not only gives dark and heavy eyebags but also weakens the immune system.
Good sanitary habit is also a key. Avoid touching your hands with dirty fingers. Stay away from dusty places. Avoid foods that cause skin allergy and itchiness. These are good solutions, but they may not work for everyone. If all these fail, then skin products may be what you need.
What is Skin Bleaching?
Skin bleaching is an effective way to even out your skin tone. It works by using chemicals to reduce the melanin in the skin. Melanin is the substance, which gives color and shade to our hair, eyes and skin. The color of the skin is determined by the presence of melanin. The more melanin your skin has, the darker your skin color will be. Skin whitening reduces the amount of melanin in the skin to make it lighter.
Precautions Before you Purchase
The greatest concerns regarding these products are their harsh ingredients. Strong chemicals are used in skin bleaching This should be done by an expert or with the advice of a professional. There are potential risks associated with it. These risks are sometimes not stated in the labels of the products you buy.
Mercury
Skin whitening products may have mercury. This can cause skin illnesses and worse complications. It is also a highly toxic chemical. It can cause neurologic and kidney problems. Worse cases can lead to mercury poisoning. Manufacturing companies can disguise mercury under many names. This is done so the product is sold easier. Its other names can be calomel or mercuric.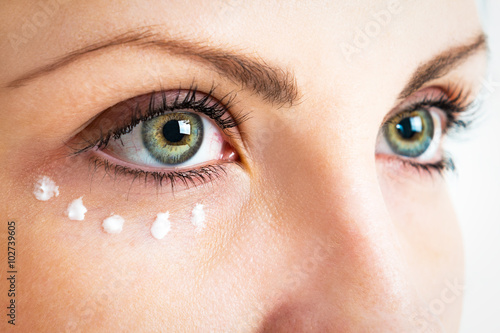 Hydroquinone
Another ingredient to watch out for is hydroquinone. This is an extensively strong ingredient. It is commonly present in skin lightening products all over the world. Prolonged and abusive use of this ingredient can cause premature aging. Hydroquinone stops melanin from being reproduced.
If you plan to use products with hydroquinone, then it is necessary to apply sunblock as well. This can protect the skin from being burned. Excessive use of this can cause untreatable skin conditions, such as ochronosis. Hydroquinone is actually recognized as one of the best skin lightening products in the market worldwide. This may be the reason why it is accessible to consumers everywhere.
When buying a skin lightening product, the hydroquinone content shouldn't be more than 2%. It is best not to purchase products with no accurate information regarding its hydroquinone contents.
Steroids
Some options for bleaching skin cream in the market can also have steroids. Any miscalculation by the product's manufacturer can cause skin infections. These include acne, blemishes and other skin problems. Anything applied unto the skin will eventually get absorbed into the body. These include creams and beauty products with steroids. Inappropriate use by the consumer can harm or irritate the skin.
Bleaching Creams: Proper Use
Professionals will give you different instructions on how to bleach your skin. Procedures can also vary depending on the product. This is commonly based on the product's potency. Instructions will also depend on the skin type and sensitivity. It may also differ on the body part you wish to bleach. Sensitive areas have thinner skin than the rest of the body. These include the face, neck and armpits. Greater care should be considered when bleaching these areas.
Harsh or strong chemicals can darken them easily. There are also special creams for these body parts while also providing other benefits. A face bleaching cream doesn't only lighten skin but also moisturizes. This can make the skin look alive and younger. Underarm lightening creams also smoothen chicken skin and limit hair growth.
It's best to follow prescriptions when buying skin lightening products for the first time. The directions given by dermatologists can't always be correct. It is best to record your own observations as well. The skin's reaction to new or certain products should also be noted. Consult the skin specialist about the product's effects and ask if they are natural.
Some bleaching solutions like hydroquinone give the skin a fiery-red flush. This usually happens a few days before it exfoliates. Light exfoliation is commonly accompanied by a light stingy feeling. This is normal to almost any process involving your skin.
The post Skin Bleaching 101 appeared first on Find The Best Skin Lightening Cream.
Source: http://skinlighteningcreams.net/skin-bleaching-101/